TSD 51: We Made It
A new era
(We had an internet outage this evening; sorry about the late arrival.)
Friends,
The first edition of These Seven Days was on the 4th of April last year, and it commemorated the Fifth Sunday of Lent. This week, in this year, it is the Fourth Sunday of Lent. So this newsletter has made one full circle around the liturgical calendar.
I wasn't really sure what I was doing when I starting this thing, but over time I think I smoothed things out and got into a groove. I hope you have found the words and images and music helpful in some way; I know I've learned a lot.
I also never really had a set plan for how long the newsletter might last. I definitely wanted to make it an entire year—and here we are. After that, though, the future was always dim. I considered adding a "premium" subscription tier with information about daily Masses or the Liturgy of the Hours or something like that, but the numbers never came together to make that much work worthwhile. I also considered keeping this going basically as is, but, if I'm being honest, I'm getting a little tired of it.
In the end, my decision was made for me by the pandemic. I need to focus on two things right now: work that supports my family, and spending time with my family. (I really need to spend less time following the news…) Unfortunately, I just don't see a place in my life for this newsletter as it has existed. While I am grateful for your generosity in the "tip jar," I simply can't justify spending half a day each week on this project.
I'm not going to kill TSD. Rather, I'm going to send out pared down versions, focusing on art and possibly music, for a while and see how that goes; today's will be an example of that. Also, once we start repeating feasts and so on, I'll link to some of last year's content.
I really wish I could justify keeping this going in its completeness during our shared lockdown; there's something lovely and courageous about keeping liturgical time even without liturgy. Still, I hope the new, smaller TSD will contribute to that for you.
Thank you for sticking with me for this year, and I hope you'll stick with me a little longer. If mini-TSD isn't for you, though, I won't feel bad if you take your leave. All the old content will still be at brandonmcg.substack.com if you ever way to peruse it.
In Christ,
Brandon McGinley
These Seven Days…
…in the Ordinary Form
It is the Fourth Sunday of Lent. The readings are 1 Samuel 16:1b, 6-7, 10-13a; Ephesians 5:8-14; and John 9:1-41, the healing of the man blind from birth.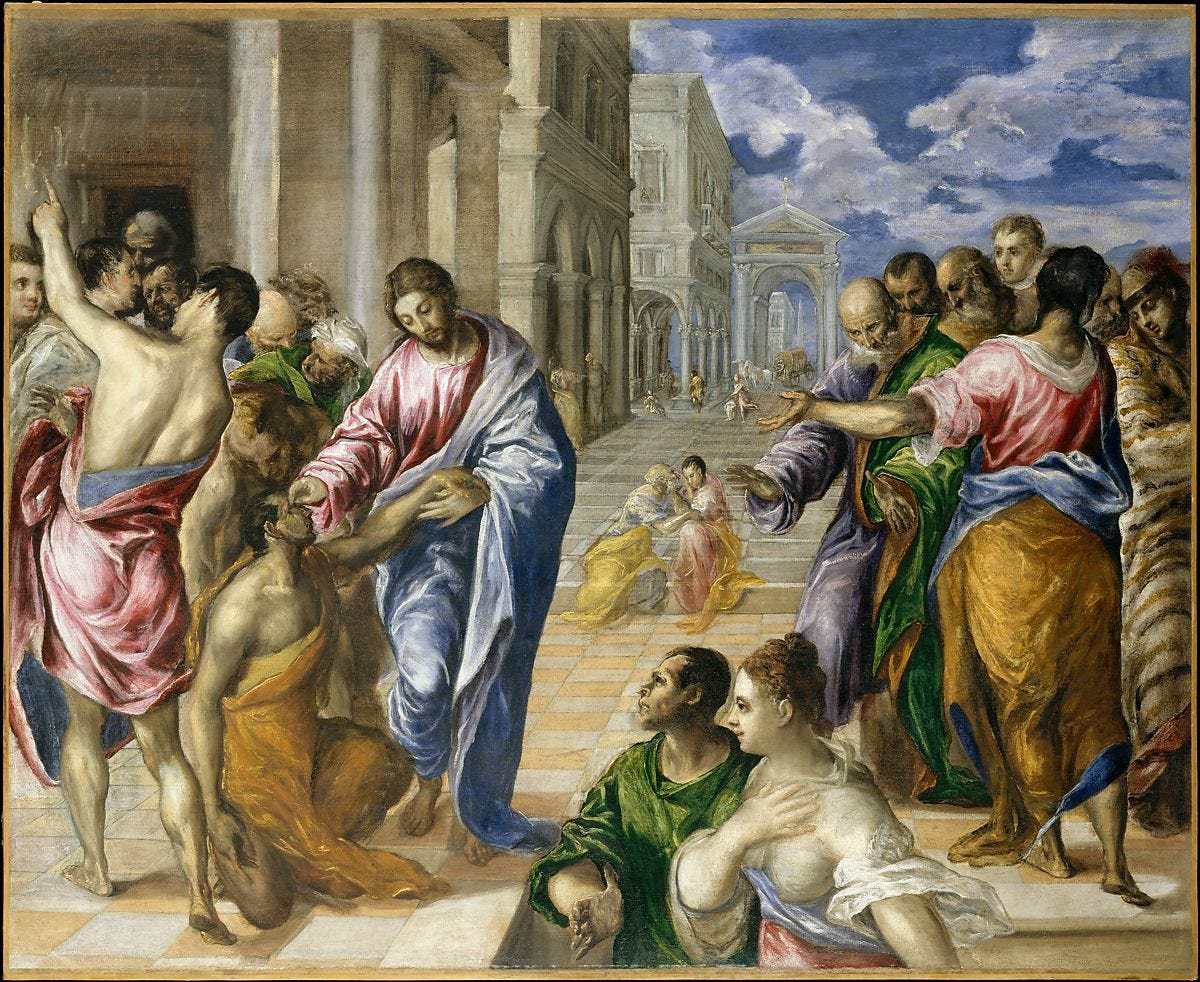 El Greco, c. 1570.
---
…in the Extraordinary Form
It is the Fourth Sunday of Lent (Laetare Sunday). The Epistle is Galatians 4:22-31 and the Gospel is John 6:1-15, the loaves and the fishes.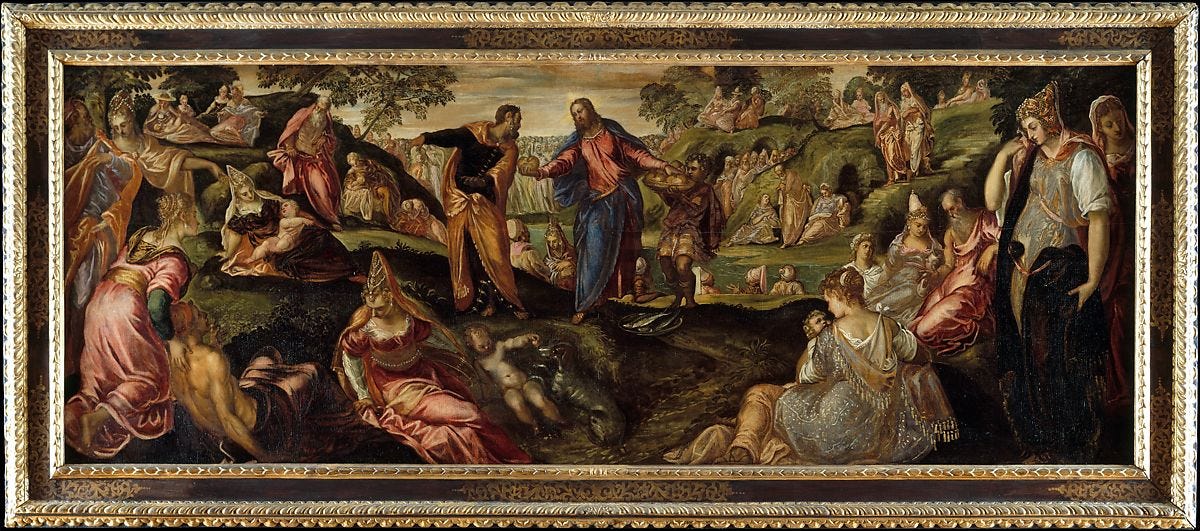 Tintoretto, c. 1545-1550.
---
Tuesday, March 24, is the Feast of the Archangel Gabriel.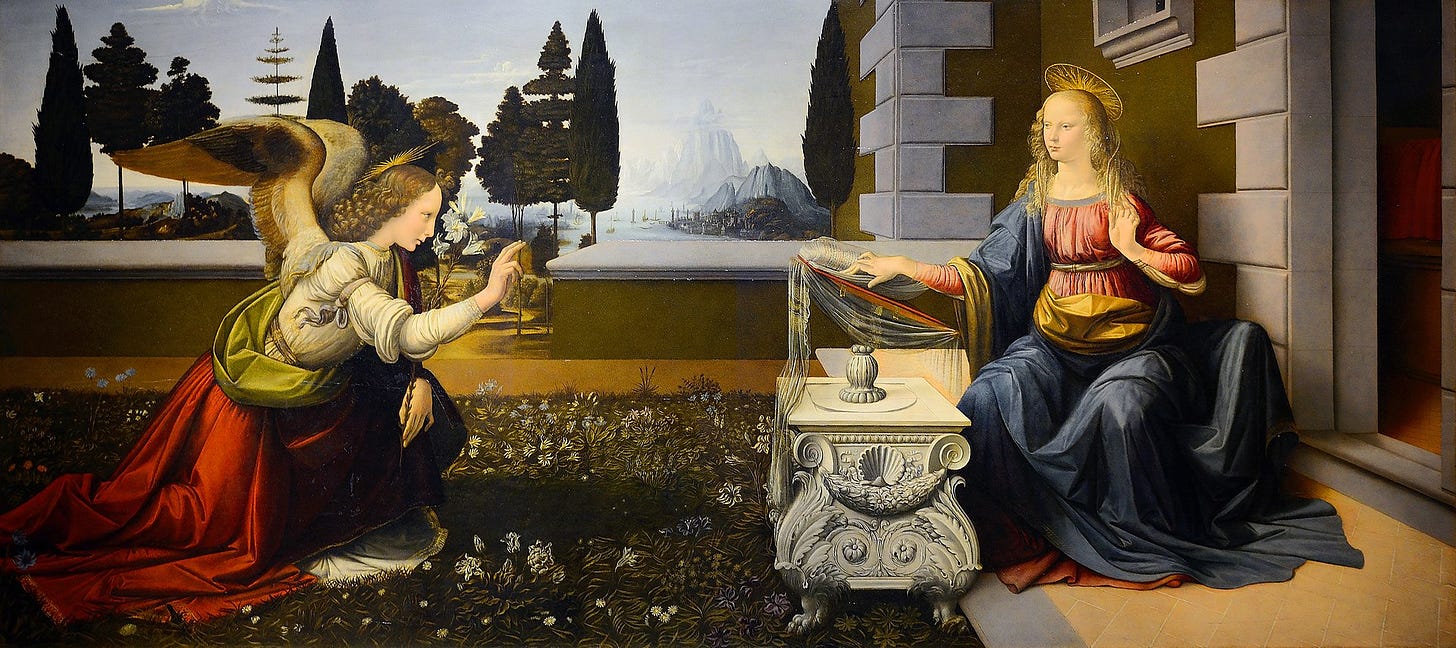 Leonardo da Vinci, c. 1472-1475.
---
Friday, March 27, is the Feast of St. John Damascene.
Attributed to Ne'meh Naser Homsi, 19th c.
---
Saturday, March 28, is the Feast of St. John Capistran.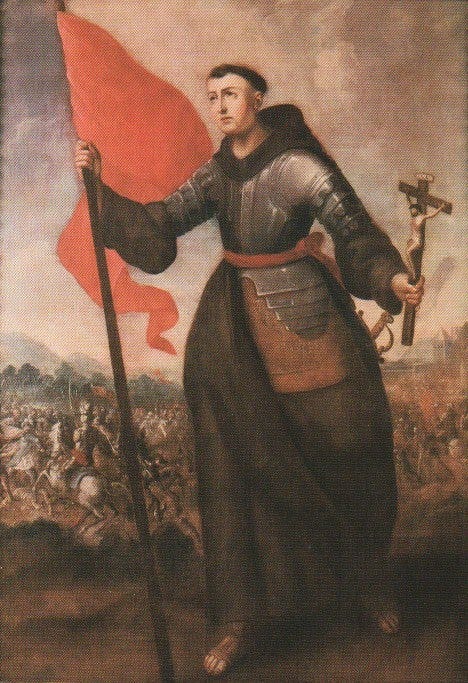 Unknown, c. turn of the 19th c.
---
…in both forms of the Roman Rite
Wednesday, March 25, is the Solemnity of the Annunciation.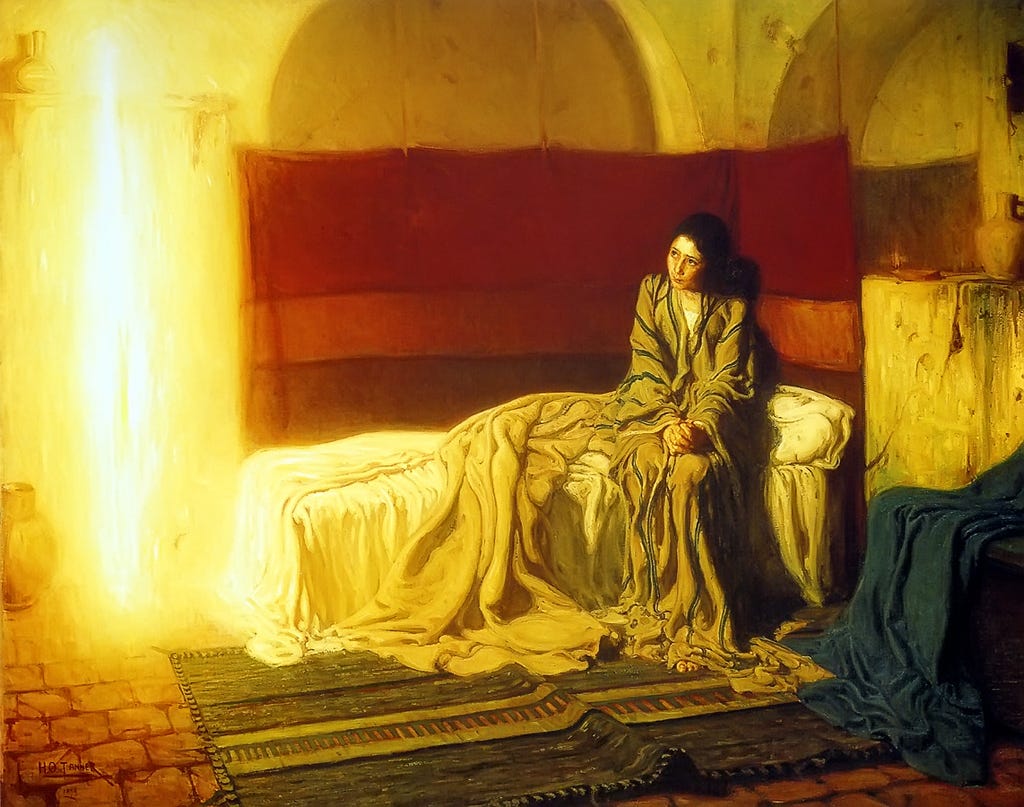 Henry Ossawa Tanner, 1898.
---
Thank You
Thank you again for your interest in and support of These Seven Days. You can still get in touch with me at tsd.brandonmcg@gmail.com with any question, ideas, and so on.