TSD 52: Passiontide in Plague Times
Deliver us, O Lord...if it be Your will...
Thank you to everyone who wrote to me with kind words about reaching a full year of These Seven Days. It's wonderful to know this little project has been meaningful for so many people.
I received a few inquiries about the Tip Jar, which I didn't include in the last edition: I'll reinstate it here, and include it from time to time in these shorter versions.
---
These Seven Days…
…in the Ordinary Form
It is the Fifth Sunday of Lent. The readings are Ezekiel 37:12-14, Romans 8:8-11, and John 11:1-45, the raising of Lazarus.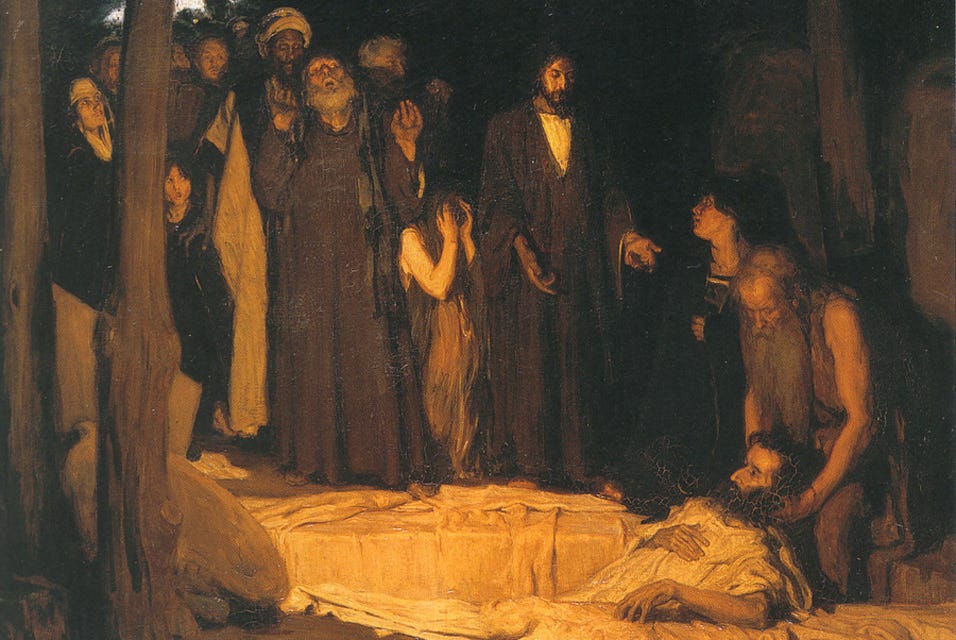 Two weeks in a row for the great Henry Ossawa Tanner. Resurrection of Lazarus, 1896.
---
…in the Extraordinary Form
It is Passion Sunday. The Epistle is Hebrews 9:11-15 and the Gospel is John 8:46-59, Christ's discourse with the Jews regarding Abraham.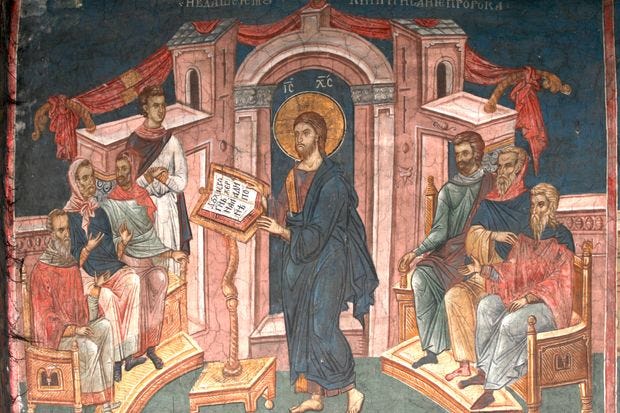 Can't find any information about this depiction.
---
Friday, April 3, is the Feast of the Seven Sorrows of the Blessed Virgin Mary, which is kept on the Friday after Passion Sunday. This is the first repeat feast from an earlier newsletter: You can read about it in TSD 1.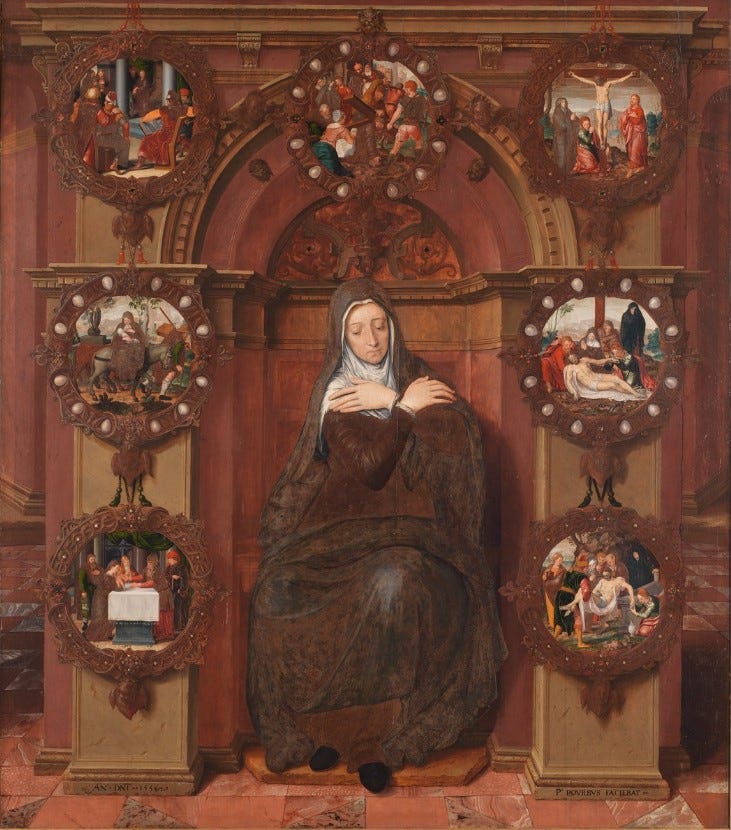 Pieter Pourbus, 1556.
---
…in both forms of the Roman Rite
Thursday, April 2, is the Feast of St. Francis of Paola.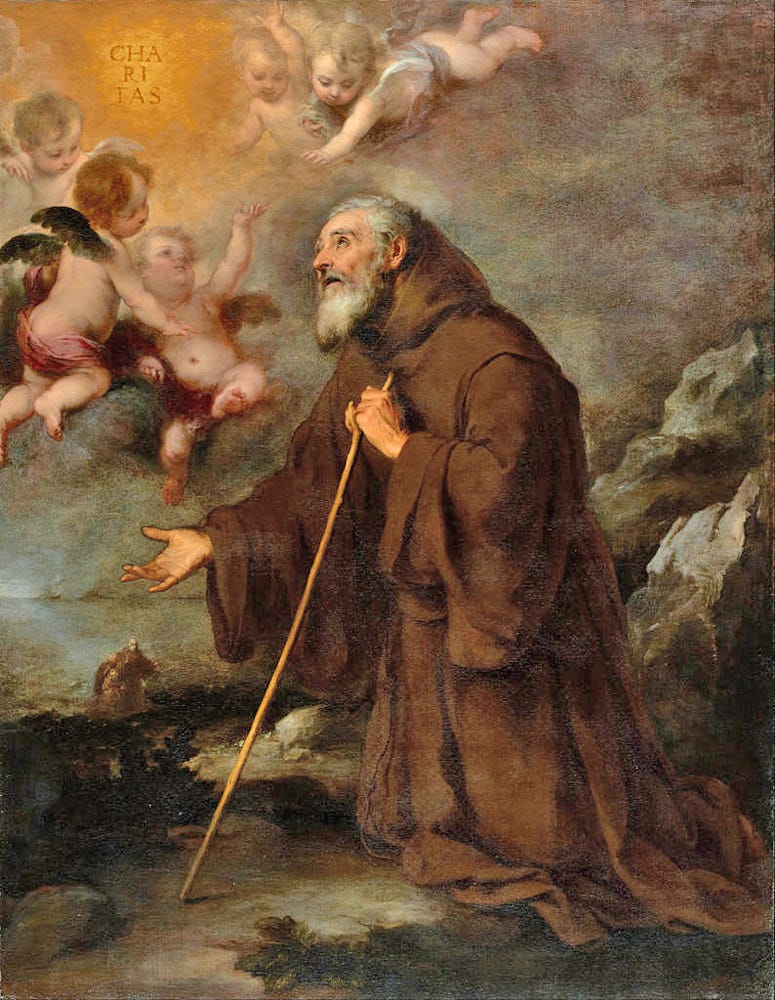 The Vision of St. Francis of Paola by Bartolomé Esteban Murillo, c. 1670.
---
Saturday, April 4, is the Feast of St. Isidore of Seville.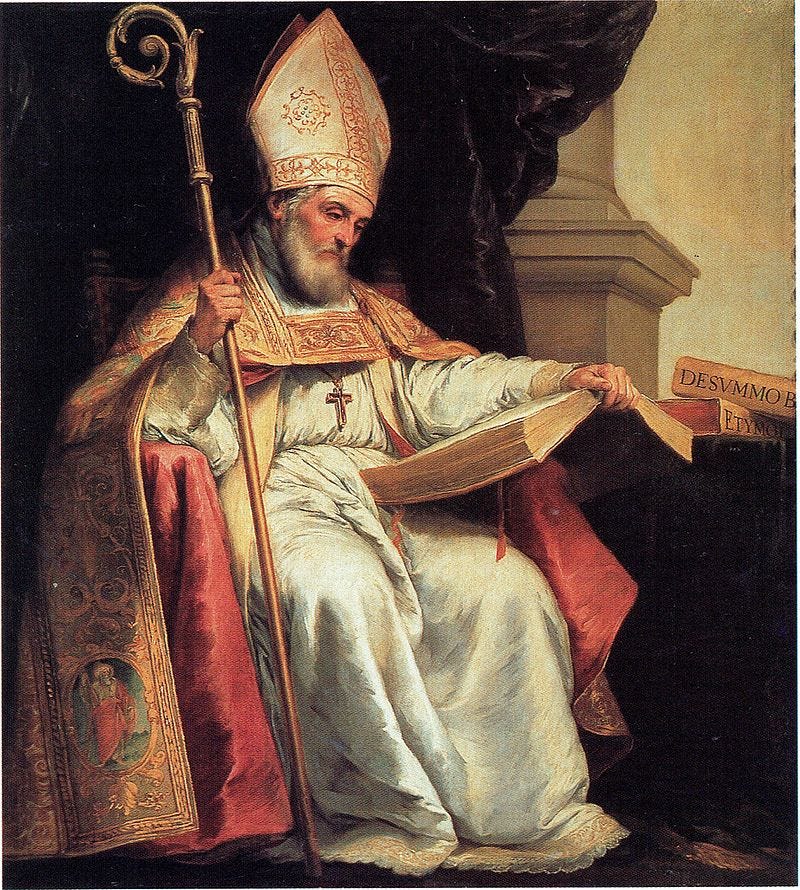 Also by Murillo, 1655.
---
Urbi et Orbi
If you weren't able to see the Holy Father's extraordinary Urbi et Orbi blessing on Friday, I highly recommend watching the raw Italian footage from Vatican News—that is, without live English commentary and translation. This unadorned presentation allows the prayer and the staging to wash over you without distraction.
Then read the translation of the address, which I believe works better as a written document than as a television homily. The entire production was the high point of this papacy—and maybe the best thing Rome has done in many years beyond that.
---
Tip Jar